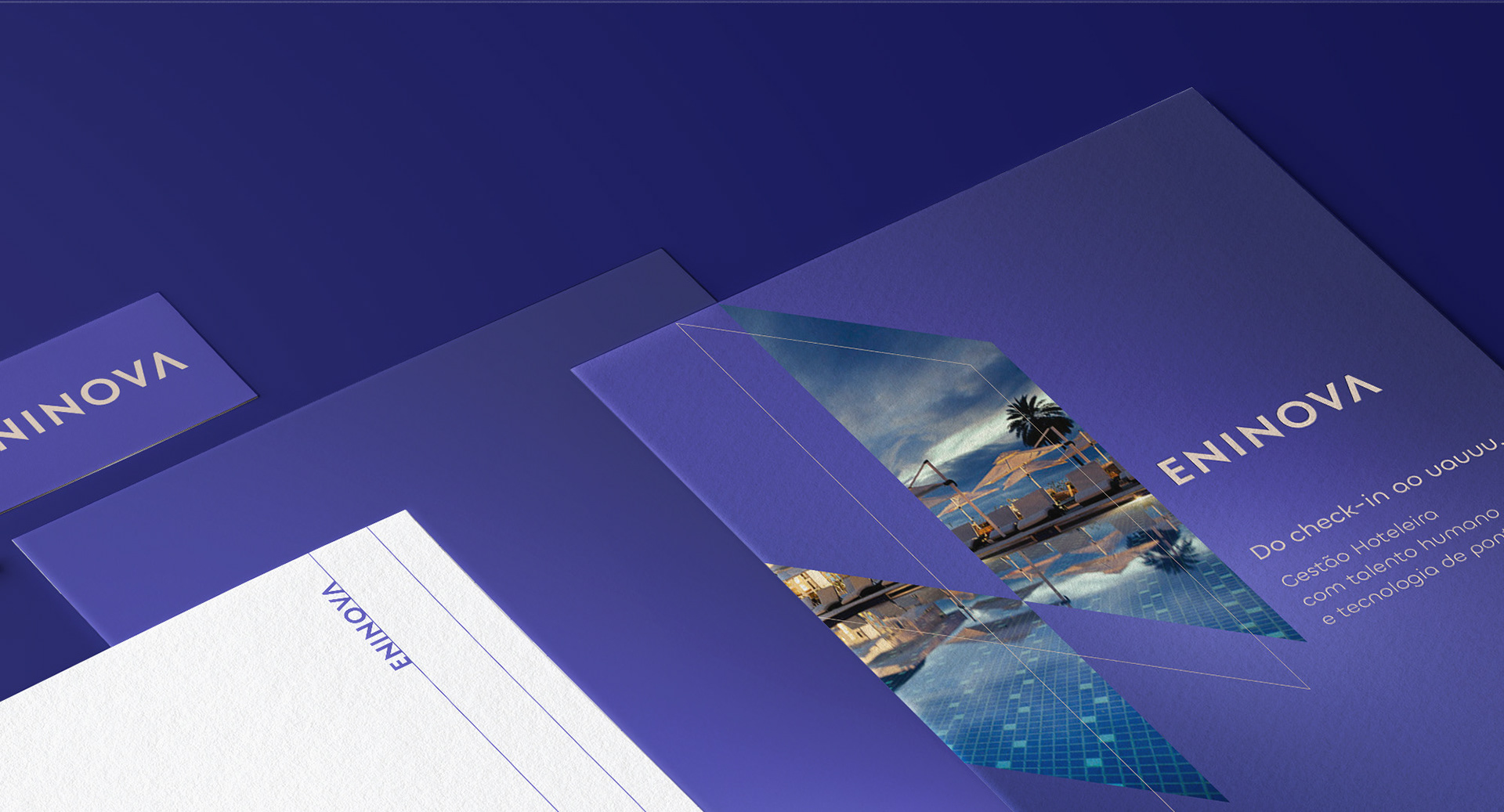 Eninova is an innovative Brazilian company specialized in the hospitality market that offers complete B2B and B2C solutions for hotels, inns, resorts and vacation rental ventures. After 7 years in the market and with great expertise, Eninova felt the need to rebrand. The project relied on dynamics and a deep understanding of the company's moment and goals to design its strategy. The brand is essentially minimalist, disruptive and hospitable and knows that through excellence in every detail, it is able to boost its customers' business to higher grounds.
Project Direction:

Fernanda Galindo
Graphic Design:

Fernanda Galindo and Renata Santos
Brand Strategy:

Renata Santos 
Copywriter:

Thiago Mattar
Our Work:

Brand Strategy and Visual Identity.